NEWS ANALYSIS: Combating Lassa fever menace in Nigeria
By Sola Ogundipe
The Lassa fever cases recorded at the Lagos University Teaching Hospital, LUTH, are the latest in a series of outbreaks recorded in recent times, particularly, since December 2016.  In the current outbreak, two deaths have been recorded, and so far, at least 150 suspected cases are under surveillance.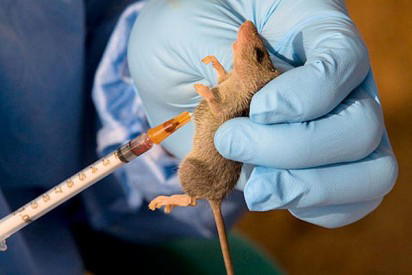 Nigeria has witnessed several Lassa fever outbreaks over the last five decades, but the latest episode recorded at the LUTH gives food for thought. For a number of reasons, it is one outbreak too many.
Lassa fever is an acute viral haemorrhagic illness caused by Lassa virus. It is transmitted to humans from contacts with food or household items contaminated with rodent faeces or urine.  It is an acute viral haemorrhagic fever that is extremely dangerous and often infectious, occurring very frequently affecting approximately 100,000-500,000 persons per year in West Africa.
The disorder was discovered in Lassa, Borno State where it was first reported in 1969. Outbreaks of the disease have been reported in various parts of West Africa  with the worst outbreak  in 2012 when 623 cases including 70 deaths were reported from 19 states
Since early 2015 and late 2016, Lassa fever outbreaks have been commonplace in the country. Previously, in 2012 and 2013, Nigeria recorded more than 2,900 Lassa fever cases across several states. Between August 2015 and May 2016, the nation recorded one of the largest outbreaks of Lassa fever in its history.
The World Health Organisation (WHO) was notified of 273 cases including 149 deaths in 23 states of the country.
In January 2016, the Nigeria Centre for Disease Control (NCDC) confirmed nine deaths and 20 cases of Lassa fever in seven states of the Federation.
A breakdown showed three deaths out of six confirmed cases in Plateau State while Nasarawa also recorded three deaths.
Two persons died in Ogun State, one death was recorded in Taraba out of the six confirmed cases even as Edo, Ondo and Rivers States recorded one confirmed case each.
On 20th December 2016, the NCDC,  confirmed a case of Lassa fever in a healthcare worker who had died at the Federal Medical Centre, Abeokuta. By January 2017, eight states were still reporting suspected, probable, and confirmed Lassa fever cases, and/or deaths, as well as following of contacts for the maximum 21-day incubation period.
As of June 2017, a total of 501 suspected cases including 104 deaths were reported. During the current Lassa fever outbreak, 17 States have reported at least one confirmed case. The outbreak is still active in at least nine states.
The recurrent outbreaks highlight the risk Lassa fever continues to pose to the lives of Nigerians, not just around the Harmattan period, but throughout the year.  According to the experts, just one confirmed case of Lassa fever is an epidemic.
The Lassa virus is transmitted to humans via contact with food or household items contaminated with infected rodent urine or faeces. The Lassa virus can also be transmitted from human to human through contact with the body fluids of an infected person.
In January 2016, as part of the response to the Lassa fever menace, the Federal government inaugurated the Lassa Fever Eradication Committee that was headed by former President of the Nigeria Academy of Science, Professor Oyewale Tomori.
In collaboration with the NCDC, the Committee was tasked to map out an effective response plan for controlling and preventing the spread, future outbreaks and reducing deaths from Lassa fever in Nigeria. The mandate of the Committee was also to implement the strategy that all the States in Nigeria are able to respond to.
However, the Committee has since had its work cut out almost two years since it received its mandate. It is unacceptable that Nigeria continues to record fatalities amidst incessant Lassa fever outbreaks.
Combating the menace of Lassa fever is a collective responsibility at individual, community, state and national levels with support informed by best practices and comprehensive public hygiene standards.
A clean environment is essential to halting Lassa fever. Nigerians must maintain personal hygiene and proper sanitation in their environment by disposing their waste properly to keep off the wild vector rats spreading the virus. Observance and improvement of community hygiene through regular hand washing, proper refuse disposal and safe storage of food should be the order of the day.
The post NEWS ANALYSIS: Combating Lassa fever menace in Nigeria appeared first on Vanguard News.